Turn on your new 3D HDTV, slide on your active 3D glasses, and watch the images jump off the high definition screen and into your home theater.
Imagine playing a game with characters and objects that appear to surround you. Or immerse yourself in a movie that spills right into your living room. That's the magic of 3D HDTVs. Even when you're not watching 3D content, you'll appreciate the high definition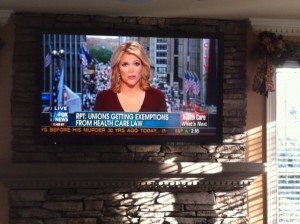 quality of your HDTV.
Call Connected today to see how your family can start enjoying the power, emotion and energy that only a 3D HDTV can provide!