Home automation, home control, smart home, digital home, system integration call it what you want. What you get is convenience, comfort, security, and energy savings.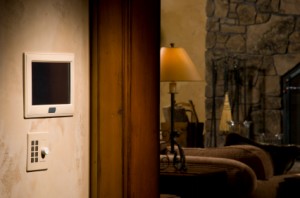 Home automation can be designed to be simple or complex. We design it to meet your needs. We can design your home automation system to be controlled using touch pads, keypads, remote controls, telephones, and internet. Basic home automation can be designed to connect all or some of the systems in your home so that they communicate with each other. For example, you can adjust security, heating & cooling, and lighting for your family's comfort, convenience, safety.
Homeowners recognize that a home automation system can pay for itself through energy savings, while increasing the value and enjoyment of their home.
Many examples of home automation options are:
Press a single button to turn off the lights, lower thermostats, and turn on the security system while on your way out the door or when retiring for the night.
Use your iPhone or call or logon to your computer from anywhere to check the status of your home or adjust lights and temperature.
Check security cameras from any TV in the house or remotely from your iPhone or any computer.
Instantly adjust room lighting for reading, watching TV, entertaining, or add cove lighting for just the right ambiance for your home theater.
Automatically turn on your house lights when your security alarm goes off.
Be alerted to carbon monoxide, freezing conditions or water leaks – at the office or while on vacation.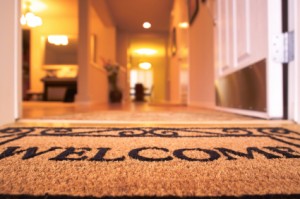 There are many benefits to home automation. While the best time to incorporate home automation is when building new homes or going through a remodel, at Connected, we specialize in retrofitting your home, so that you can enjoy the comfort and safety of your existing home. With new advances in technology, home automation for existing homes is easier today than ever.
Call Connected to find out more about how we can automate your home.